" What have you got to lose??,"its common knowledge, dont let the crazy get the best of you!, I ryhmed so it must be true!, you conquered your demons what you do next is up to you, "Somebody pinch me! , "For realsies?!",'Greetings and salutations" "i dont care what people think", you were diffrent last year and now all you care about is being accepted by the populars :/ ( im not like that anymore!) " how am i supposed to stay mad at you when your such a sad sack?I know im weird, and your're gonna like it'".," i guess were lucky the world brought us together then we must be soulmates!, 'Muchas Gracias"!, mini keish there so weeeee , laaaaaa laaa laaa laaaaa whoaaaaa laaa ohhh , Boooooo!!, I HATE SPOILERS!, "You can stuff your sorries in a sack"! ,_ Imogen Moreno.
I _Intellegence.
M_ Magnicient.
O_ Outrageous.
G_ Gentle.
E _ Entertainment.
N _ Nice.
KARINA NICOLE CHAPPELL PLEASED TO MEET YOU.
im 15 years old
I LOVE THIS SHOW AND DEGRASSI:)
MY FAVORITE CHARATERS ON DEGRASSI
I LOVE ECLARE <3
I LOVE ONE DIRECTION AND T.R.S :)
ELI CLARE IMOGEN ELLIE CAM MAYA AND TRISTAN ARE MY FAVE CHARACTERS!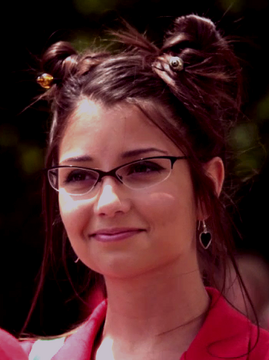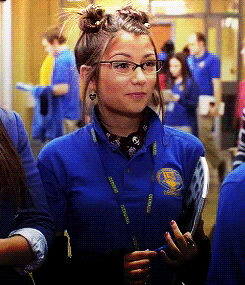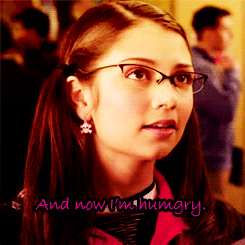 Reasons why i love Eli Goldsworthy, Imogen Moreno, and Ellie Nash becuase they are all weird and crazy like me , they all went through some crazy stuff Eli had bipolar hoarding and ocd, Imogen was a stalker and weird at one point, and Ellie was an emotional reck and she started to cut her self. Also becuase they all had an emo/goth kinda vibe to them and i love that <3 And becuase they dont care what people think about them or just dont care period! and they were all outcasts in highschool just like me! :)